Frequently Asked Questions
* What service does CAD Graphics, Inc. provide?

CAD/Graphics, Inc. specializes in the conversion of instrument dial faces to meet all the needs of customers within the pressure, temperature and control industries. Basically, CAD/Graphics, Inc. converts and customizes any dial or scale with any unit of measurement that a customer needs.


* Who needs custom dials?

Any customer who requires their pressure gauge, thermometer, meter, control, etc., to read different than the standard factory ranges needs to contact CAD/Graphics, Inc. If your application requires a logo, color sectors, metric conversions or anything out of the norm, this is our specialty.


* What options does CAD Graphics, Inc. offer?

Dual and triple scaling, logo insertion, mirrored bands for test dials, customized fonts, metric conversions, special legends or dial markings, colored bands, colored sectors, or colored backgrounds, whatever message you wish to convey.


* Which brands of instruments do you convert scales for?

Ashcroft, Ametek (US Gauge), Weksler, McDaniel, Dwyer, ENFM, Foxboro, Barton just to name a few of the many instrument manufacturers.


* Does CAD Graphics, Inc. manufacture the actual dials?

No, being that there are literally hundreds of different brands available in the U.S., it is not cost effective to stock or make each different type. CAD/Graphics, Inc. converts what the customer already has to what they want it to be.


* As an instrument manufacturer, distributor or rep, why would I want to pay for this service?

Providing customers what they need is what keeps us all in business. Custom, converted dials provided within 3-4 and priced fairly will have your customers looking to your company when they need urgent attention. Most instrument manufacturers cannot turn-out custom dials in less than a few months lead time, let alone in a few days, with to minimum orders and often with hefty set-up charges or expediting fees.

If your company does high volume custom dials or scales, or can increase your sales by offering this type of service, consider consulting CAD/Graphics, Inc. to set-up a partnering relationship with CAD Graphics, Inc.





CAD Graphics, Inc. 800-920-DIAL (3425)

Since 1991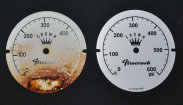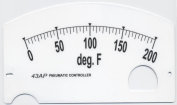 Custom Instrument Dial Conversions
c Copyright 2017 CAD Graphics, Inc.